Water Damage Galveston TX
Call DAY OR NIGHT. A+BBB Rating. NEVER an answering service. Free Estimates. Billed to Ins. OVER ONE HUNDRED 5-STAR REVIEWS.
Talk Directly To Us At (281) 930-0100
Winner of BBB Award for Excellence in 2010, 2011, 2012, 2013, 2014, 2015, 2016, 2017, 2018, 2019, 2020 and 2021.
Winner of Angie's List Super Service Award the last 3 years in a row
Direct Insurance Billing for Water and Water Damage Clean Up
Licensed & Certified Technicians – Over 36 Years Combined Experience
24/7 — 365 Days a Year – Fast Emergency Water Damage Service
Galveston

 Water Damage Restoration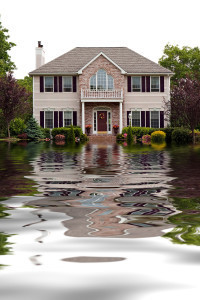 For fast water extraction Galveston TX, water removal, water cleanup and air quality services, call DRYMORE and talk directly to a supervisor 24 hours a day. We'll dispatch a crew to get your home or business up and running as soon as possible.
A flood can cause difficulties when it occurs. You don't have a clue what to do or who to call when you need to get water out of your house or dry out a flooded house. Flood cleanup and restoration is not something that you can deal with all by yourself and know that it will be done correctly. You will need a specialist to immediately go to your home or office, inspect the area thoroughly – including your attic, basement, and crawl space – and provide you a free estimate with the goal of getting the work started quickly to get you back to normal as soon as possible. We can remove water from wet carpet and do hardwood floor drying to restore them to pre-disaster condition.
No matter if the cause is a leaky or broken pipe, frozen pipe water damage, a refrigerator, washing machine, dishwasher or water heater malfunction, a sewer line break or back up, or an overflow of your sink or  toilet, call DRYMORE to Dry it Fast! We'll handle all your storm damage and window board ups as well. We understand the importance to you and your family in having your water damage cleanup handled quickly and completely, and how much it can cost if your business is disrupted.
Call us any day, at any time. When you call DryMore you talk to one of us 24/7, not a voicemail. We respond immediately, answer your questions, get a crew on the way, talk to your insurance company for you, and keep you and your adjuster fully informed throughout the drying process. We'll handle all your flood damage cleanup and repair. DryMore is your company for water removal, clean up, and restoration in Galveston.
Water Cleanup and Removal in Galveston

 TX

DryMore is Galveston's water damage restoration service. We have dried out many homes and businesses in the fast-growing Galveston area because we can respond quickly to emergency calls.

When you suffer water damage from broken water lines or hot water heaters, you don't need more hassles. You need a BBB A+ rated company who will clean up the mess, dry you out, and even deal with your insurance company for you. You need DryMore Company.

Check out our customer reviews on Google.
For immediate help with flooding damage or water damage restoration, contact DRYMORE at (281) 930-0100!
---
Restoration Costs in Galveston TX
The cost of water damage restoration in a home or business depends a lot on what materials can be successfully dried out and saved, and what needs to be replaced. For example, when a home is flooded from a broken water line, successfully drying the hardwood floors means that at most they will only need to be refinished. Refinishing is a lot less costly than tearing out and replacing the same floors. The same is true of built in cabinets, judges paneling, carpeting, and even drywall. The more that can be saved, the less costly the restoration will be.
We Take Care of Your Flood and Sewage Damage Cleanup
What can be saved and what must be replaced depends on: the source of the water; the length of time the materials have been wet; and what drying equipment and techniques are used. If the source of the water is from a sewage line, all porous materials must be replaced for health concerns. But if the water is from a ruptured water line or overflowing sink or washing machine, most structural materials can be successfully dried out, but time is of the essence. The longer a material is wet, the more it degrades and the more likely there is to be microbial growth. A flooded hardwood floor may be already showing some signs of damage such as a raised grain and some warping, but if the drying process is begun soon enough the flooring can go back to its original form. However, if it remains wet for too long, the damage becomes irreversible.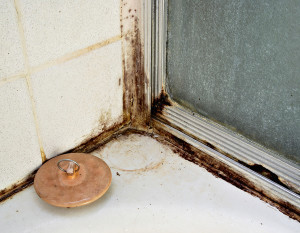 Even if the water source is not contaminated and the drying process is begun in a timely manner, the proper drying process and equipment must be used if one is trying to restore, not replace, water damaged materials. Floor mat drying systems to pull warm dry air from dehumidification equipment up through the hardwood flooring, air injection systems to dry built in cabinets and the area beneath and behind them, and heat drying equipment to speed the rate of drying are just a few of the techniques used to dry structures without tearing everything out. Infrared cameras are also a must when it comes to drying a water damaged home or business with the least disruption and cost. The infrared camera shows any moisture that may be in the wall cavities, or behind cabinets or under flooring, that can't be accessed with traditional moisture meters without tearing things out. And when you employ a water damage restoration company that uses infrared technology, you can see with your own eyes where the moisture is, and when it's completely dry. So to control the costs of repairing water damage, act quickly and choose a company with the expertise to know what can be saved, and what must be replaced. Customer reviews would be a good place to start when selecting a company.
---
DryMore is a water damage company that handles all residential and commercial water cleanup. If you are in need of an emergency water damage service whether it be sewage cleanup, basement water damage, odor elimination or flooding in your home or office, don't hesitate, call us immediately at (281) 930-0100 so we can get started right away.
We are here to serve any type of water damage needs. In addition, DRYMORE provides all of the following services in Galveston TX, including 77550, 77551, 77552, 77553, 77554, and 77555.
Learn More About Galveston TX
Galveston is an island city on the Gulf Coast of Texas. It's known for Moody Gardens, where giant glass pyramids house sharks, monkeys and other animals. Amusement rides and restaurants line Galveston Island Historic Pleasure Pier on the south shore. West is bird-rich Galveston Island State Park, with its trails, kayak launches and fishing spots. Stewart Beach and East Beach are on the island's eastern end.
More air quality & water emergency services by DRYMORE include:

For immediate Galveston TX water removal and help with your water or flooding damage, contact DRYMORE at (281) 930-0100!